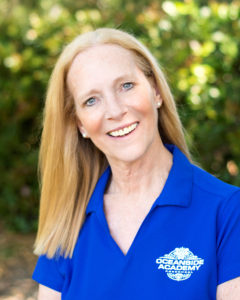 Mary Jeanne Sudell
DIRECTOR
I am very excited to be back working at Oceanside Academy. My family owned the school from 1993-2006. I feel like I'm home again. This will be my 32nd year as a Pre-school Director. My first position was at a pre-school where my young children were enrolled. All these years later I still love my job and look forward to coming to work every day. My ultimate goal is always to make everyone happy: the children and their parents, and of course my teachers and management team. It gives me great pleasure to feel loved and appreciated.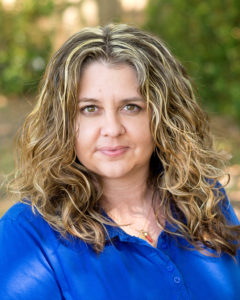 Diana Jarosz
ASSISTANT DIRECTOR
I have been in the Early Childhood Education industry for over 20 years. This has always been deeply embedded in my heart. My motto is to find a "teachable moment" every day, and each day gives me the opportunity to learn something new. I started in child care as an assistant teacher and through the years have worked up to Assistant Director position. I'm very proud today to be part of the management team here at Oceanside Academy. I can say wholeheartedly this is by far the best team and preschool I have ever worked at.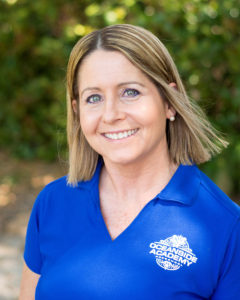 Stephanie Sarno
OFFICE MANAGER
I have been working in this field since I graduated high school 30 years ago. I have worked for many years as a teacher of all age groups. My passion is in molding young minds. I was offered a position as Office Manager and being part of the management team here at Oceanside gives me great pride. Nothing warms my heart more than knowing I play an important role in changing the lives of young children.
Young Infant Room:
Ms. Maritza
Ms. Rose
Ms. Kelly
Middle Infant Room:
Ms. Ellie
Ms. Catrice
Older Infant Room:
Ms. Katie
Ms. Ellen
Young Toddler Room:
Ms. Lauren
Ms. Mary
Older Toddler Room:
Ms. Kiersten
Ms. Alondra
Young Two Year Old Room:
Ms. Lena
Ms. Brianna
Middle Two Year Old Room:
Ms. Michelle
Ms. Libni
Older Two Year Old Room:
Ms. Cheryl
Ms. Sharan
Young Three Year Old Room:
Ms. Lisa
Middle Three Year Old Room:
Ms. Liz
Ms. Stephanie
Older Three Year Old Room:
Ms. April
Ms. Hanna
VPK Full Time Room:
Ms. Natija
Ms. Debbie
VPK Only Room:
Ms. Dalinda
Ms. Dusti